or post something on our Facebook page.
Hello Roosmarie,
Just want to Thank you so much for a wonderful experience. Gerilee picked us up right on time & made us feel at home.
He took us to Sharkie, where he was waiting for us with beautiful horses all saddled up ready to go. We loved hearing stories from both Gerilee & Sharkie regarding the area & their childhood memories. After our ride, Gerilee took us to Fosters Resort. Very nice atmosphere & the food was AMAZING!!! There we met Sharkie's daughter Jeanie. Very sweet. She made me an incredible Dragon Fruit cocktail. So good. We also were honored to meet Gerilee's Dad. The beach was gorgeous. Better then you see in pictures. Overall, a fantastic experience. Feeling very Blessed.
Thank you so much,
Dale & Andrea Dangerfield
October 2021
We had such a great time horseback riding. Shirkie told us great stories about his history on the island. The horses were well trained and we felt very comfortable. It was definitely not the typical guided horseback ride. It was a highlight of our trip.
Thank you!
Teresa Bragg
Lutsen, MN
April 2017
Hi Roosmarie,
Just to let you know we had SUCH a good time on the horses! It was a struggle getting on and off, but once I was up I was fine. It was apparent to Sharkey as soon as he saw me that I would need a gentle smaller horse, with a smaller saddle - and one was brought out that I think was used for children!! Haha!
We had a lovely time, and in fact the horse riding was the highlight of my vacation!

Thanks
Suzanne Barlow
Isle of Man, UK
March 2017
Hi Roosmarie,
I wanted to write to you briefly about my horseback riding experience. We took the tour with a young woman in the front leading the way and an older gentleman in the back following us (I don't know their names). The young woman didn't speak much English but she was so friendly and outgoing, and we communicated well enough to get by. I speak a little Spanish, and so does my girlfriend. At first, walking on the road and then into a muddy section, I was a bit nervous about it, but we quickly warmed up. I have to say, it was a highlight of our entire vacation. Riding through the jungle area, and then onto the beach was an experience I will never forget. The older gentleman in the back shared with us some very interesting information about the area and general life in Honduras. We got some on-and-off rain which was perfect because it kept us and the horses from getting too hot. On the way back, Trigger and I had a nice run down the shoreline

, and then he stopped to grab a well-deserved snack

If I ever come back to Honduras, we will surely come horseback riding with you guys again.
- Matt Schulz
Mahopac, New York
November, 2015
We had a great time riding in Roatan. We were pleased to see Shirkie grooming the horses when we arrived and knew right away he loved them and that they had mutual respect for him as well. Our 15 year old girls have been riding for most of their years and said the beach ride was the best part of the cruise. Our whole family agreed that the horses were some of the most well behaved yet spirited we've encountered on a trail ride. We all felt safe and relaxed. I rode Trigger, he was such a good boy; on the way back to the barn we were pulling up the rear and he was attacked by a band of 5 barking potlicker dogs, it was startling and I accidentally screamed but Trigger stayed calm & steady and swiftly kicked them away when they tried to bite his legs. After all the commotion, I realized that he stayed in complete control and did his job of keeping his rider safe. I was very impressed with him.
Your saddles were very, very comfortable and now we know why you suggested not to ride bareback! We happily trotted and galloped with ease.
I highly recommend your rides to folks wanting a true local, island experience with well mannered horses.
We were a little concerned that our girl guide, sorry to forget her name-didnt speak English but I guess it worked out ok-she was capable with the horses and was quick to assist us as needed.
At home we work at a farm sanctuary and rescue and retire horses and some of them come to us old and in poor condition. We know how sad it is to see one sick and were sorry to hear about the mother horse with cancer. Shirkie seemed to be doing his best under island conditions...sometimes love and compassion is just as important as fancy big city equine hospitals. I hope y'all have success with her care.
Take care and we will join you again on our next trip to Roatan.
The Paolini Family
St. Simons Island, GA
July 2015
We arrived at the Pier in Roatan Bay Christmas Day. This was our first visit to Honduras. We had the most enchanting adventure with El Rancho Barrio Dorcas with Shirkie, as our guide. His gift for sharing the many facets of his culture: stories from his childhood, his home of Roatan, the days passed to the current life was amazingly interesting and fun seen on horseback.
There were spectacular views of this beautiful country seen from the lush forestry from the high hills,many mango and noni trees down to the mangroves along the tan sandy beach and warm blue sea. A mid-afternoon shower poured down, we were full of laughter feeling like Roatanian's! (The showers being normal for this time of year, it had been pretty warm this day) Well we had to put away all electronic devices so the disappointment was missing capturing so many wonderous kodak moments;
But, boy how our ride was Cool-er ;
!!! We were thrilled to see dolphins leaping through the air!
We were also, touched by the nature of Shirkie's stable of horses. One horse in particular captured our hearts,"Snowflake". With ease her befriending us was so sweet. We, too are sadden by her illness. She is so kind. We hope the best for her.
Thank-you Shirkie, Carlos and Roosmarie for a great Christmas Day in Roatan! It was a great excursion!!
Denise Busby
Hurst, TX & Los Angeles, CA
December 2014
P.S. The whole experience: from making reservations with helpful information and directions through Roosmarie; our pickup at the end of the Pier from Carlos so very courteous and professional driver; to the rich guided tour with Shirkie on horseback was excellent!!!
It was a great day! Thank you!
Despoina Davi
Athens, Greece
November 2014
Just a quick note to let you know what a fabulous time we had!! Shirkie was wonderful and patient with all of us. We enjoyed your beautiful island.
Actually I think the horseback ride was my favorite thing of the whole cruise.
Thank you!
Margo Kennedy
Atlanta, Georgia
October 2014
We just wanted to tell how much we appreciated the amazing tour that Patrick gave us. Riding on the beach was a dream come true and Patrick is an amazing young man. You are very fortunate to have him in your employ!
Steven and Marla Hewitt
Silver City, Oklahoma
July 2014
Hi Roosmarie,
Thanks so much for organizing our ride yesterday. We had a wonderful tour through Sharkie's mom's land, over the hill into Sandy Bay, with a fun canter on the beach. The scenery was beautiful, the horses lovely and it was a privilege to hear Sharkie's tales of Roatan past. I felt we managed to get a glimpse of the authentic island. And I doubt I will ever be able to say again that I was on horseback watching dolphins being trained.
Best,
Louise Whittet
New York, NY
March 2014
Dear Roosmarie,
I just wanted to thank you for the great day you organised for us last week. It was the best day of our holiday and we all had a fabulous time.
Kind regards
Rebecca Philpott
Sutton Coldfield, UK
February 2014
Hi, We just returned home and wanted to say thank you to Patrick for such a fun and educational tour. We got on the horses and headed to town. On the way we asked about different kinds of trees and their fruit. Patrick showed us and told us about each one. He was relaxed and took pictures of us and all. We went to beach and some of us galloped along beach. We stopped and tied horses and got something to drink then back to ranch. Patrick never rushed us and it was one if the best excursions we had. Thank you Patrick from a group that loved it. By the way Roatan is a place I would love to come back to. Horses are well behaved also and I ride alot.
Sandra Haselden
Darlington, SC
April 2013

We very much enjoyed our horseback ride with Trigger and Sparkle along the beach in Roatan. It was the antithesis of the noise and hassle of the masses on our cruise ship Norwegian Dawn. Patrick, our guide, was particularly patient and attentive to our unaccomplished horsemanship. We'll do it again if we're ever back your way. In the meantime...ciao
Steve and Elaine Taylor
Rome, NY
April 2013
Hi Roosmarie
I hope all is well with your family. Sorry we missed meeting you last week in Roatan. We had an incredibly great time on the horses. One of my best travel experiences ever! Please tell our guide that he was fantastic! I loved the horses--they had so much character and your island is gorgeous.
Here's a photo from our day.
Thanks so much,
Renee
Renee Sklarew Editorial Contributor Fodor's Washington DC
March 2013
Hi we sure had a good time . We were hoping to meet you I hope everything is ok with your mother we understood you had to go see her . We liked your horses they are very well cared for and your guide was very nice you have a great place to live. The guys were very busy with other groups coming and going so we did not have time to talk horses. We were impressed how well your horses did with the traffic people and dogs you never can tell we may stop there again our next trip is to Australia at the end of March for our 40th wedding anniversary I am trying to line up a ride there but no luck yet. Hope the magazines are interesting that we dropped of up in the states there is no end to the stuff you can buy for horses and the people that ride them and the number of people that want to sell training DVD but you guys have it figured out . Thanks again
Ed and Deb Olson
Kennan, WI
February 2013
Hi Roos,
Unfortunately back home again. We had a great time riding with you at Roatan. Thank you once again and please send Carlos our thanks and warm regards. Guess what, we met the Venezualan people who rode with us that day the next day at Grand Cayman swimming with the stingrays, it's a small world :).
Happy new year to you with lots of good business!
Take care,
Renate Feiter
Starnberg, Germany
December 2012
Hello Roosmarie,
I just wanted to send you a quick note and thank everyone at Barrio Dorcas Ranch for the great ride we had while we were visiting Roatan. It was nice to meet everyone and my wife and I really enjoyed the ride and the tour. If we are ever on the island again we will look you up and go for another ride.
Thanks again,
Joe MacDonald
Boston, MA
October 2012
Hi Roosmarie!
I just wanted to say thank you for an amazing experience at your ranch. The horses were beautiful, the land was gorgeous and our guide Shirkie, was awesome!
I cant remember our drivers name, but she had a son named Henry, who was just the cutest lil guy. She was really great. We really appreciated her driving us all around.
We will definetly come back to Roatan again and for sure do the horseback riding again thru your ranch!
Thanks!!!
Lora Lantgen
Chicago, IL
August 2012
Lora also posted a review on TripAdvisor. You can read it at: TripAdvisor Review
Hi Roosemarie,
...We had a terrible experience. My son enjoyed it, which was indeed the most important part. His horse was connected to Shirkies for the majority of the ride, and being in close proximity allowed him to hear and understand directions. My experience was vastly different. As a first time rider I felt a bit more instruction would have been helpful, what I received was mostly mumbled instructions about pulling the rope to stop and pulling it to the side to turn. When the ride began and I was pulling up the rear, I began to have a bit of trouble getting my horse to move at the same pace as the rest of our party and Shirkie called out instructions to me that I was unable to understand as I was a good 12 feet from the front of the party. When I said I did not understand he sniped at me "I'm speaking English" and for the rest of the trip proceeded to speak to me in a very rude and condescending tone. I did not appreciate the way I was treated and my husband did not appreciate the way I was treated. We called to let you know the feedback over the phone and apparently my husband was informed that Shirkie felt that I was complaining too much for his taste.
The bottom line is, we do not feel we were treated with respect and cannot recommend your Ranch to other members of the US Embassy community. Perhaps with a lesson in customer service, things could improve. Not everyone is an expert rider and a little patience and understanding would have gone a long way with us. Instead we received negative attitude. Very disappointed in our experience.

Leslie Jensen
June 2012

Hello Leslie,
Thank-you for taking the time to write to us about your experience with us.
I am very glad that you neither fell from your horse, nor got bitten or kicked. I was also very pleased to hear that after 15 minutes of the guide leading your 9-year old, he was able to take the reins by himself and ride back and forth, sometimes ahead of your group, sometimes in the back to see if he could help you communicate with your horse.

I am sorry that you were not able to build an understanding with her or your guide. The instructions you received were about as much as anyone gets for our horses, as we are not doing jumping, racing or dressage. It is sometimes difficult for some people to trust their inner selves to accomplish a task, preferring rather to follow a year of courses on how something is done.

Not long ago, a 6-year old boy was apprehended stealing our best riding horse. Although the action itself is not to be condoned, the fact that a child could fashion a bridle and reins out of a rope, choose our best horse, and make it half way to Flower's Bay (12 kilometers from the ranch) on bareback attests to what humans are capable of.

Although not mentioned in your letter to us, I just read in your review posted on Trip Advisor that you did not enjoy the route taken either. It seems to me that you were having a really bad day, or you are really hard to please.

Please let me know if you would like me to post your feedback on our website. If yes, please provide me with you city, state/province, country.

PS.: Shirkie asked me to let you know that he is not looking for any sort of Visa to the United States.
Best regards,
Roosmarie Maten
El Rancho Barrio Dorcas

Roosemarie,
I'm actually quite easy to please, which makes this experience all the more disappointing. I find it very bizarre that Shirkie made the comment about a visa, at no point in our experience was that mentioned, and neither my husband or I work in the consulate. Perhaps you misunderstood my comment about not recommending the ranch to our colleagues at the US Embassy. The bottom line is, we feel we were talked down to and patronized, and my husband was expecting more beach, less road. If you're amenable to printing that please feel free. I don't find the tonr of your email particularly respectful, which is quite disappointing. There really ought to be a forum for people to be honest about their experiences withougt being dismissed as 'hard to please'
Leslie Jensen
Hi -
I just wanted to say that this experience was truly amazing. I was nervous at first to book a shore excursion that was not associated with the cruise ship, but I was so happy I did. Anytime I had a question, I would email them and I would get answer within a couple of hours - so extremely helpful. And as a horse back rider and horse lover, I was very happy to see that the horses were well taken care of and were cared about. Now, the actual trail ride was absolutely amazing - went way past my expectations. I was able to experience Roatan in a way that I would have not been able to with other excursions. It was much more personal to ride through the jungle, beach and the West End. On horseback, it allowed you to really see and experience the culture and the island.
Even my significant other who hated horses and was afraid of them, really enjoyed himself and was glad he was able to experience it. I could not have been more happy with the experience and cannot wait to come back to the island and have another tour.
Thank you for providing this activity and experience...it was life changing for me.
Becky Czlapinski
Middletown, Connecticut
December 2011
Hello Ms Roosmarie!
I hope all is well with you! Thanks so much for the wonderful horse backing riding adventure. My family absolutely loved it! It was the highlight of our entire vacation. Here are a couple a pictures for you. You are more than welcome to use them on your website to promote your excursions. The family approves. We will see you again in a couple years!
One small criticism...the other handler was not as friendly as you and your husband. Actually, he was quite rude, but that did not ruin the trip.
Here are some pics...Sonya's photos
God bless,
Sonya C. Chapman
Nov. 23, 2011
Highlight of our Vacation
Just dropping you a note to let you know how much we enjoyed our West End Saddle & Swim excursion on 4/28/2011. Our tour guide Daniella was truly amazing . She was patient, informative and highly professional. and Shirkie, what can I say about Shirkie - He is a one of a kind and a true asset to your organization. After riding with Shirkie, he fairly much guaranteed our return next year. This was truly a memorable experience and for this we thank you !!!
Mike Radcliff
New Orleans, LA
April 28, 2011
Just wanted to let you know I had a GREAT ride. The guide was wonderful. He told me a lot about the Island and I just LOVED it. I want to move to your island it is soooo beautiful and peaceful and everyone seemed so nice.
Thanks again. I would highly recommend your ranch. Hope to do this again soon.
Denise Hibbard
Orlando, FL
January 2011
I wanted to take the time to share with you and anyone interested that your horseback riding excursion was worth every penny, well organized, easy to find from the cruise ship, and my favorite memory of the cruise. Your horses were well cared for, and riding them through back roads scattered with broken coral and on the peaceful beach allowed me to experience the natural beauty of your island and sample for a moment what life is really like on your island. Thank you!
Victoria Leone-Smith
December 2010
Hi,
We had a very enjoyable horseback ride with Shirkie. He was friendly and knowledgeable about Roatan. The horses were well suited to our riding abilities - they knew what they were doing and we could just relax and take in the sights. What made it even more fun was that we were the only two riding with Shirkie, so it was easily much better than the typical shore excursion. The instructions you provided were excellent. We had no problem finding our ride at the cruise ship dock and our driver was waiting for us when the horseback ride was completed. Thank you for an excellent time in Roatan - definitely the highlight of our cruise.
Larry and Janet S.
Kingwood, TX
December 2010
Hi, I just wanted to say that my daughter and I had such a wonderful experience riding. Your horses are in such good shape and happy and alert... We are experienced riders and the horses responded beautifully, Sherkie took us along the beach and was also an educational tour guide, telling us about history and life in Roatan. I highly recommend this tour to anyone, the people are honest, nice, interested and a pleasure to deal with. Just be sure to bring enough cash!! Don't hesitate, book this trip, it was a dream come true for me to gallop along the beach through the water.
Silke and Janine Wettergren

Miami, FL
November 2010
Our ride was great, thank you for the memory.
Pamela Hutchins
St. Louis, Missouri
November 2010
Just wanted let you know what a great ride I had w/ Shirkie.... He was very pleasant and my kind of people, very down to earth and easy to talk to. My father owns a farm/ranch up in north Florida the only difference is he raises cattle. Take care and thanks again.
R. Dale Norman
FL
September 2010
My best friend and I visited your island on 08/25/10 and absolutely loved everything about it. It was her 1st cruise and she really wanted to go horseback riding on the beach. Our experience riding through the jungle and on the beach in Roatan far exceeded her (and my) expectations! There are just no words to describe how beautiful Roatan is, and experiencing some of the lush beauty by horse was truly a unique experience! We saw so many gorgeous trees and flowers and the beach is just breathtaking! Thanks Roosmarie for being a wonderful guide and for giving us an experience we will never forget. We are coming back to stay for 2 weeks and want to do the sunset tour with you!
Jenn Comley
Elmer, NJ
August 2010
Wow what a wonderful excursion! The people, sights, and West End was awesome! You made this experience the best ever!
Thank you for everything!
Dee
South Carolina
June 2010
We took you West End Saddle & Swim excursion last week. I can't even put into words how fantastic it was. Chester was far more than an excellent guide. Your horses are so well taken care of. This was by far the best excursion we had on our trip. We can't wait to come back to do it again. Thank you again for a wonderful ride. We have recommended this excursion to all our friend and family.
Sincerely,
Paul & Barb Quigley
Largo, FL
June 2010
This was the BEST excursion of our trip, Chester was great!
Victor Arango
Land O' Lakes, FL
June 2010

My name is Brenda Linck, my girls (age 14 and 11) and I went on the West End Beach Tour on horseback with Shirkie. I just wanted to say that we enjoyed ourselves, it was a lot of fun Shirkie made you feel right at home and answered any questions we had and gave us some history of the Island. My two girls loved it. Thank you very much for a very enjoyable day we can't wait to come back and do it again.
Brenda Linck
Minot, Maine
April 2010

Dear Roosmarie,
Thank you for the wonderful ride last week. Hannah & I enjoyed the trip through West End and along the beach. We particularly enjoyed hearing about all the trees, fruits and flowers along the way. We only wish we had also done a full moon ride earlier in the week!
Best,
Anne O'Brien
St. Louis, MO
April 2010

Roosmarie,
I cannot thank you enough for a wonderful day in Roatan! It was the highlight of our cruise! I truly mean that! :) We can't wait to be able to come back to spend more time there as it is one of the most beautiful and friendly islands in the Caribbean!
Thank you again.. and hope to see you again soon!
Toni Sergi
Keansburg, NJ
March 2010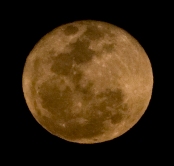 Click the image to see both photos
Roosmarie & Shirkie,
Thanks for the great horseback ride, especially the gallop on the beach. Moon photo as promised and one from yesterday evening (the black & white shot).
Terry Leventos
Toronto, ON
January 2010

Hi Roosmarie,
Much thanks for making the memories of our cruise and trip to Roatan a happy joyful one. My 2 16 year old granddaughters and their pops loved riding with you and loved your gentle horses. You are very reliable and we knew Theris, who met us at the port which was great. I would highly recommend you to anyone. thanks again,
Sue Kaplan
Marco Island, FL
December 2009

Roosemarie
I want to thank you for the wonderful time that we had on our recent visit to Roatan. You were a very gracious host that provided a wealth of information about the island, people, fruits & plants that we encountered throughout our ride. Your horses are very well trained, which we appreciated very much considering the varied skill levels in our group. I will be passing your ranch information along to some friends that will also be visiting Roatan on their upcoming cruise vacation.
Have a great Holiday Season,
John G. Porter
Blue Hills Ranch
Rice Lake, WI
December 2009

We had the most fun riding with Shirkie and the horses. We just arrived back from our 7 day cruise and experienced many adventures. By far, my kids favorite excursion was the horse back riding. My daughter tells everyone about Bad Boy and how he kept eating all of the time. She liked it most when he then tried to catch up with group. We enjoyed learning about your beautiful country. We will stop by again and see you the next time we are in Roatan. Cheers
Rene, Mark, Zoe and Zak Birnbrich
Dublin, OH
November 2009

I just wanted to write and tell you how much I enjoyed my ride with Shirkie!! He was so kind and his stories of the land and growing up really touched me.
I am so very impressed with how well the horses were behaved and even more impressed with how they are taken care of. I was relieved when I was able to see that the horses did not have sores or bad looking feet. I had a great time and wanted to say thank you so very much. Please let Shirkie know how wonderful and thankful I am.
Lenora Cooper
Davenport, WA
November 2009

Dear Roosmarie,
I just want to drop Shirkie a line and thank him for the tour, conversation, and fun that I had while riding with him last week while our group was in Roatan. I also thought you might want another post for the comments page of your web-site.

As an experienced horsewoman and horse owner, I really appreciated Shirkie's care and management of his animals. The horses were nicely trained for the work that they do. Throughout the week of our group's stay in Roatan, I saw many groups of tourists – often with small children – being led through the West End area by Shirkie. To the inexperienced rider, I can recommend these tours if you want to see the area from a different perspective and would like a good safe place to ride a clean, well-kept horse, perhaps for the first time, at a slow walk. To the experienced rider, let Shirkie know in advance and he will set you up with a truly fun mount. I rode two different animals on two different rides. I enjoyed their paso fino gaits and mad dashes on the beach (oops! There goes the baseball cap!). It was also great fun to weave through traffic on West End Beach at the collected(-ish) canter.

Many thanks to Shirkie for the equine fun!!
Dr. Sharon Joy Varney-Mahieu
Charlottesville, VA
June 2009

Thank you for a wonderful excursion! We really enjoyed the experience and appreciate your hospitality. I apologize for the confusion about the transportation but I was having trouble with my email on Friday. Luckily it all worked out!

We will recommend your services to other cruisers and hope to return in the future!
Amanda Barth
Richmond, VA
April 2009

Good Morning Roosmarie,

I just wanted to write to you regarding our horseback riding excursion on Thursday, February 26th. Our family had such a fabulous time! It was our son's very first time on a horse and he can't wait to get back on! Shirkie was a fabulous guide and we really appreciated the fact that he had our kids holding up the front with him, they really enjoyed hearing Shirkie tell them about the island! It was definitely one of the most memorable days of our lives!

At this time we are toying with the idea of taking a cruise on the Carnival Dream next April, choosing that ship mostly because it goes to Roatan. If we do end up taking this cruise we will be giving you a call to see if we can arrange another ride!

Thank you again for such a great experience!
Faith Wilson
Manchester, NH
February 2009

Hi Roosmarie!
We just wanted to let you know we had a wonderful time horseback riding in Roatan. Our group of 7 had different riding abilities, from very experienced to first time riders. Shirkie managed to match each of us with the perfect horse. He was very friendly and patient with us. He answered all our questions and seemed to really enjoy telling us facts about your beautiful country. Our ages ranged from 20's to 50's and everyone thoroughly enjoyed our time together riding. After the ride, we went to Foster's to meet up with the rest of our family. The beach there is gorgeous. It was a perfect way to end the day before returning to the ship. Thanks to you, Roosmarie, our time in Roatan was very special. It was our favorite stop of our cruise. Thank you again for all your help in arranging our horseback riding and transportation to the beach and to and from the ship.
Susan Corts & Family
South Florida & Tennessee
September 2008

Hi Roosmarie!

I wanted to tell you several things. first of all, thank you for your flexibility with the sudden change in the ship's itinerary. We were handed a piece of paper when we boarded the ship telling us that we would not be in Roatan on the scheduled day, and we had no idea whether or not you would be able to accomodate us, but when we got there we were picked out of a crowd of several hundred (how, I will never know!), led to a taxi and taken out to meet Shirkie.

Speaking of which.... Shirkie is a fascinating and entertaining and knowledgeable individual! He led us through the tour with the greatest of excitement, telling us all about the history of the island, his family and friends, and even the bridge he built. He had me almost falling off my horse laughing!

The ride was the absolute highlight of the cruise! It made us want to come down for a vacation there on Roatan - in fact, if you have any information or referrals about best places to stay, that would be great!

We also got some great pictures. [to see them, click here]

Please give Shirkie our thanks once again for a wonderful day on Roatan!
Greg Frazier
Jacksonville, FL
June 2008

Just want to say "thank you and to Shirkie"...had a blast. Shirke was the "best guide." He has a wealth of knowledge and puts one at ease especially never even having seen a horse close up much less to ride one.
Regard,
James A. Trevino
San Antonio, TX
June 2008

Hello RoosMarie and Shirkie:
I wanted to let you know how much my wife and I enjoyed our ride this past Friday, 4/14/08. You have a most beautiful island and Shirkie really knows some interesting stories. We arrived via a Cruise ship and I want everyone to know that they should save their horseback adventure for your island. Compared to the normal ship tours the value is tremendous. We had no problems at all connecting with your driver and your animals were very gentle - perfect for non-riders like us! Anyone interested in riding should know to go for it here! BTW - we saw such beautiful sights along the ride that we have decided that we will be back to spend a week or two in one of the wonderful places along the beach.
Ed Alsberg
Point Pleasant Beach, NJ
April 2008

Hi Rosemarie,
The horseback riding was the highlight of the cruise April 2008. I had my 3 children with me ages 13, 5, and 16 who had never been on a horse and we all had a great time. We rode through the woods and down on the beach. Our guide was very knowledgeable about the island, it was a beautiful ride, if we ever travel there again we will ride again.
Pamela Lovett
Chicago, Ill
April 2008

dear roosmarie
just wanted to drop a line to say thank you for our ride and time on beautiful "isla roatan".
the connections with conway were perfect. he was pleasant helpful and informative. {his asst. was the same but i can't remember his name) they were both very proud of their home.
we met shirkie and went on the most spectacular ride of our lives. the beach was breathtaking. the west end village was like something i've never seen before. i wish our ship stayed overnight so we could have explored more. shirkie was an excellent guide and very helpful and patient with our inexperience. we were 2 adults and 3 children 11 to 15 and he made the girls very comfortable. for us to dismount and lead the horses over the wooden path on the beach was a highlight for them! (and me!) lastly, foster's west bay was a great way to end our day. the beach was even nicer than the west end. the food was great. the kids enjoyed the hammocks and jumping off the dock was a blast. my only regret is that we did not get to meet you!
we will plan our next visit to be much longer !
thanks again
jim mcgowan
nyc
february 2008

Someone aboard the Norwegian Spirit, which arrives in Roatan late in the afternoon, posted the following review on the CruiseCritic website after her January 2008 tour: Click here to read it (There are actually two reviews in the same spot; the first didn't get the spelling of our name right, but that's ok.)

Please tell Shirkie I had a wonderful time riding with him in Roatan on November 5, 2007. He'll remember me as the woman from New York, on a cruise, who knew how to ride and the rain storm we had at the end of the ride- we sheltered on a porch for a bit. I put a link to your site on our family's website. I hope you don't mind- it is here: The Lowders in Roatan
It was a lovely ride, as an experienced equestrian I can tell you Shirkie takes excellent care of the horses and is very good at leading trail rides. There's a cute photo of his horse and... well, his rear end... on the page above.
Thanks again, we'll be certain to ride again with you in the future.
Meredith Lowder
Hudson Valley, NY
November 2007
I just wanted to thank you for the wonderful service you provide at Rancho Barrio Dorcas. My son and I rode last Wednesday (the 23rd) and it was a wonderful experience for both of us. Shirkie picked out a quiet bay mare for my six-year-old to ride, and even though his feet did not quite reach the stirrups, he did just fine. We had to stop a couple of times and Shirkie straightened him in the saddle, but he never felt scared or insecure. I got to ride Trigger and he was so smooth it made me want to buy a gaited horse myself (my Morgan has a trot that will shake your kidneys out if you don't post!). Shirkie pointed out interesting things along the way as we rode, and it seemed that everyone on the island knew him. Conway from Foster's picked us up as arranged and made sure we got back to the ship on time. Our time at Foster's was great as well. The beach was beautiful and my son and I had a good time playing in the waves. Thank you again for everything. We will definitely ride with you again if we get back to Roatan. I may even persuade my husband to get out of his scuba gear long enough to ride as well!
Sincerely,
Ellen Haig
Wichita, Kansas
May 2007
Hi Roosmarie!!
We are back in the US now and want to thank you for taking us on a wonderful horseback riding trip on Roatan. The ride was beautiful--along a road, along the beach, and even through some water and a cute little town!! I loved my horse, Trigger. He was an awesome horse, especially for the inexperienced rider like me! Horseback riding was something I was dreading doing, and now, thanks to you, I want to do it again!! We loved how we got to get off the horses a few times so we never even were "saddle sore". We appreciated your informative tour as we rode along, as well. We learned a lot that we will never forget. We can't wait to come back and ride with you again. Thank you for everything!!
Kristine Hepworth
Antioch, CA, USA
April 2007
Darlene and I want to thank you for the best day of our trip. Roatan is one beautiful island and our ride was the highlight. We would like to return and ride once again. Hopefully, we will can travel there soon. Thank you for the proffesional way you handled our reservations.
Harold & Darlene Cohen
March 2007
Dear Roosmarie,
First I want to say thank you for a wonderful horseback riding excursion! We had a fantastic day riding your horses and Shirkie was everything in a guide we had hoped for. We loved Roatan! We decided at the end of our cruise that Honduras was our favorite port and the one place we'd like to return to for a week on the beach. We enjoyed our time at Fosters as it was very relaxing and the sand and water were delightful. (...) Please extend our thanks to Shirkie as well and we will be sure to recommend you to our friends when they travel to Honduras. Thanks again,
Kimber, Chuck and Demi
New York
February 2007
I just wanted to write and tell you what a fantastic time my family had horsebackriding. It was everything we hoped for. Conway was there 5 mins after we arrived. Sharkie was waiting for us by the roadside. He was friendly and showed us a great time. We walked down the road and saw a little of the town, went along the beach and ran with the horses in the water. Saw a bit of the park and through the condo's before finishing our ride. The afternoon at the beach resort was great and very relaxing. What a great excursion for a very reasonable price. I will highly recommend you to anyone going down to Roatan Hondouras. Happy New Year and Thanks again,
Jill Jones
Burlington Ontario.
Dec. 2006
A detailed review of the extended ride, complete with photos, was posted on the Cruise Critic message board. You can read it by clicking: Extended Ride Review
Hello Roosmarie,
Just wanted to send a quick email to let you know that my daugther and I thoroughly enjoyed our horseback riding tour last month. Shirkie was great and the views on the beach were awesome. It was just the 2 of us on the tour which made it actually quite nice. My husband was taken to Fosters and was happily sitting under a palapa with a drink when we arrived.
Thank you for your patience with all my questions and for making our trip to Roatan an enjoyable one. Please give our thanks to Shirkie and Conway for all they did for us that day. I'm sorry you and I didn't get to meet....maybe next time.
Take care!!
Joy Bennett,
East Syracuse, NY
March 2006
I just had to drop you a line, to thank you again for the phenomenal ride we had with Shirkie when we came to Roatan. My sister Linda has contacted you I know, but I was just looking at your website again with great fondness, and wishing we could again visit you and ride the waves with Shirkie. It truly was one of, if not THE best day we have had while traveling Thanks
Janet Whitney (sister of linda mroz)
Hello Roosmarie,
I want to Thank you so very much for such a wonderful day. The whole experience was perfect....Everyone in our group had a great time and was so glad they joined in....
I also want to thank you for putting up with me and all my questions...
It was hard to get up and go back to work today.
I hope we meet again someday....
Janet Pearson
Canyon Country, CA
November 2005
Another review was posted on the Cruise Critic message board in September 2005. You can read it by clicking: Ride & Foster's Review
- We enjoyed the horse back riding very much. The ride to the beach, along the beach and to the ocean side where the volcanic rock was great. The stop at the volcanic rock was spectacular. The guide did a great job with the horses and us. I will pass your horse back ride on to others. Thanks
Bobby Gross
Jensen Beach, FL
March, 2005
- Thank you so much for such an enjoyable adventure. It was so much fun, we didn't want to get off of the horses. Please pass along our compliments to Shirky, he was a great guide.
Thank you again,
Lynn Ward
Lutz, Florida
March, 2005
- As promised we were picked up at the cruise ship dock with our name posted on a card. Fernando was a fantastic guide who pointed out all of the highlights along the way. We met up with Shirkie at the ranch where the horses were saddled and ready to go. We thoroughly enjoyed our ride through the village and along the beach. Our ride ended at Foster's resort where we enjoyed picture perfect white sand beaches and many friendly faces. We had 10 riders and 2 non-riders that went directly to the resort. We all agreed that this excursion was THE highlight of our trip. Thanks to Fernando and Shirkie for a very memorable day.
PS: Don't forget the bug spray for the beach.
John & Tracy Cope
Livonia, New York
February, 2005
- Just wanted to thank you for the horseback riding experience. We just returned from our cruise and that was the highlight. Shirkie was an excellent guide and the horses were well trained and cared for.
Michael, Melinda, Jay, Lisa & Cammie
St. Charles, MO
February 2005
- Wanted to thank you and Shirkie for the absolutely wonderful time my family had riding on Tuesday.....It was the highlite of our vacation this week.... There seems to be, still, an innocence to Roatan which shows and is so wonderful to feel....Thank you for sharing this with us. We are not your normal 'ugly americans', cross my heart! We are grateful we stumbled across your website, you and your horses. In the meantime, peace and prosperity to you and Shirkie, Rosalita, Rain and the rest of the kids!
With kind regards,
Linda, Tom, and Zoe Mroz, Janet and Rachel Whitney
Davie, Florida
January 2005
- Just wanted to five some postive feedback on the ride - definitley a highlight of my trip, and a better way to really see some of the island.
Katharine Dippold
Sunrise, FL
December 2004
- It is Monday morning and unfortunately my vacation is over and I am back at work! But I wanted to thank you for your cooperation in arranging our horseback riding tour. Thanks for putting up with all our annoying time changes. My friends and I had a great time and Shirkie is a great tour guide! Please thank him on our behalf for a splendid time! We loved the horses, scenery and privacy (we saw large groups of people on similar horse tours but we enjoyed the more private one with Shirkie). I will definitely recommend this tour to any of my friends/family who come to Roatan.
---Michelle Soto
New York, NY
November 2004
- Hello, I just returned home from my cruise. I wanted to take a minute to let you know how much fun we had on the horseback ride. Shirkie and your nephew were great. I have sent info to several of my friends headed that way in the future. I will be returning to Roatan after the first of the year and would love to do another ride. Thanks again for making my vacation truly wonderful.
Michael Dennis
Vancouver, Washington
September 2004